Plan.it Mobile Application
Plan-it  is a visual planning appication, designed for parents to create schedules, routines and long term habits for younger children, and children with special needs.
To understand how often parents use schedules and how they plan daily routines for their children, I conducted several interviews.
They find creating daily schedules is very effective.
They write down schedules on paper or just plan it In their head throughout the day.
They try communicating the daily tasks verbally.
Some parents found scribbling simple images is a lot more helpful and their child memorizes the tasks and follows through.
Children with special needs, have trouble handling sudden changes.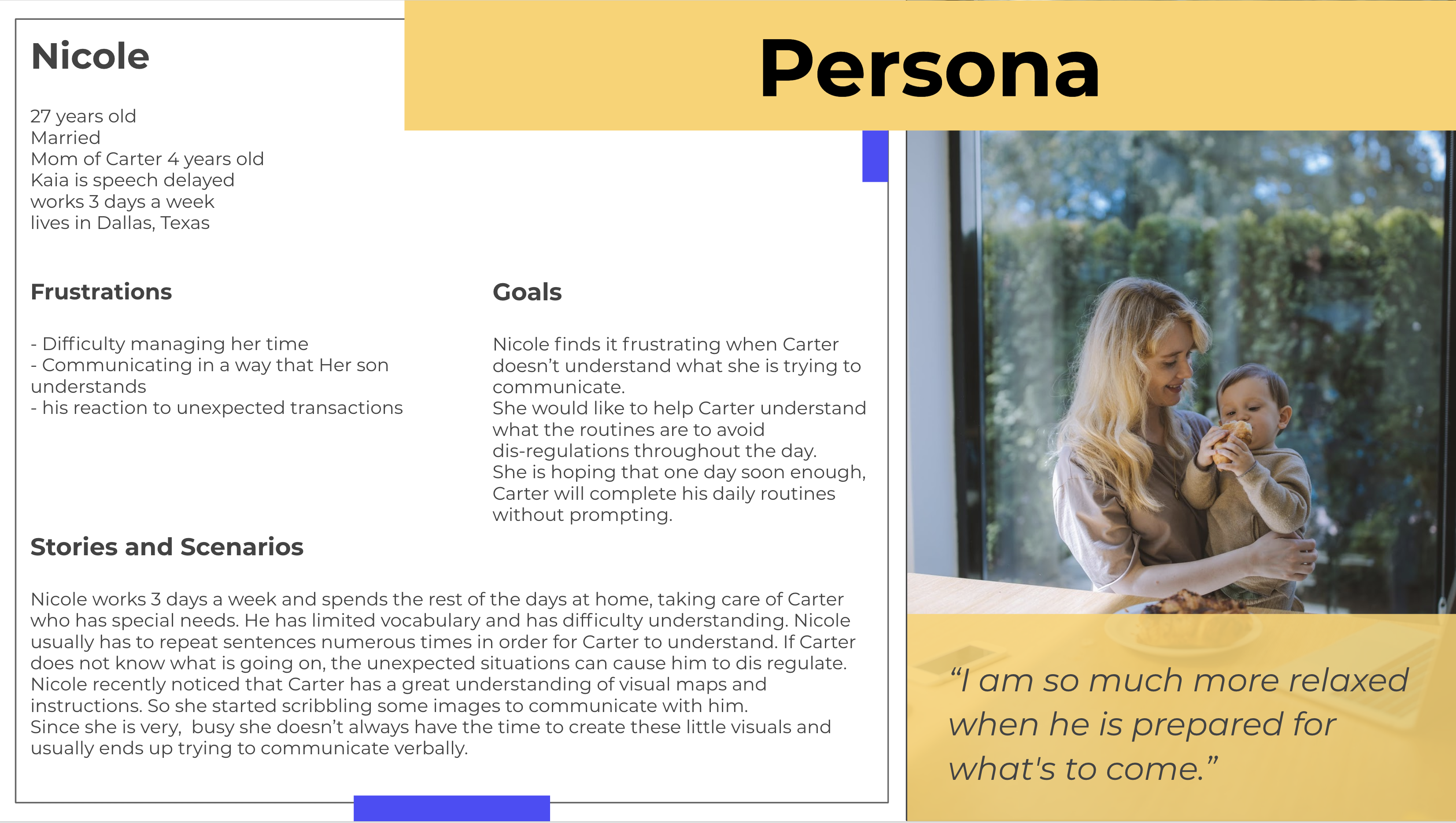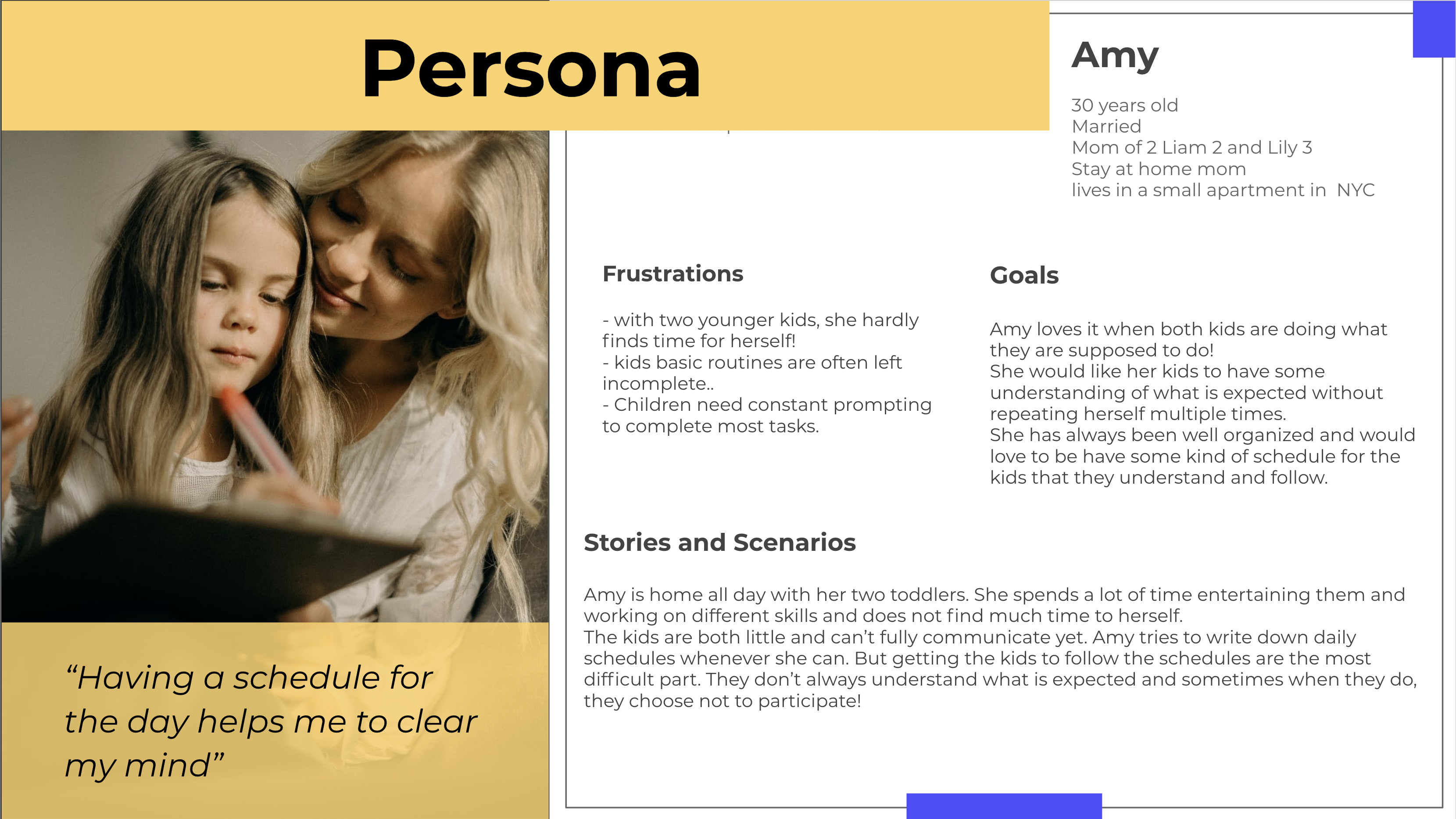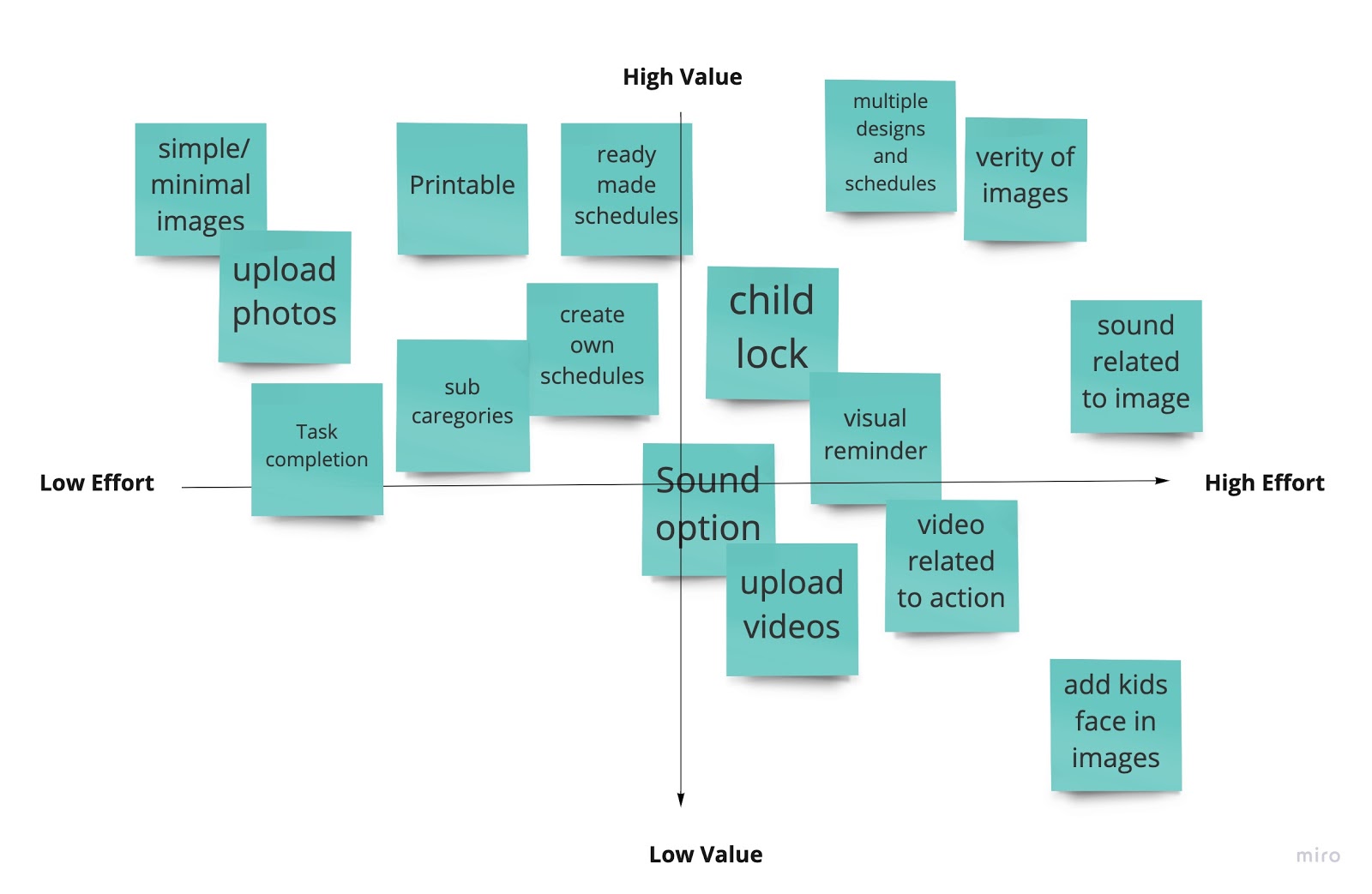 Researched competitors and similar applications to find out how to create a better user experiance.
Based on user research, defined the features that are most important to users and will help them achieve their goals.
The user flow shows all the possible choices a user can make in the application from beginning to end.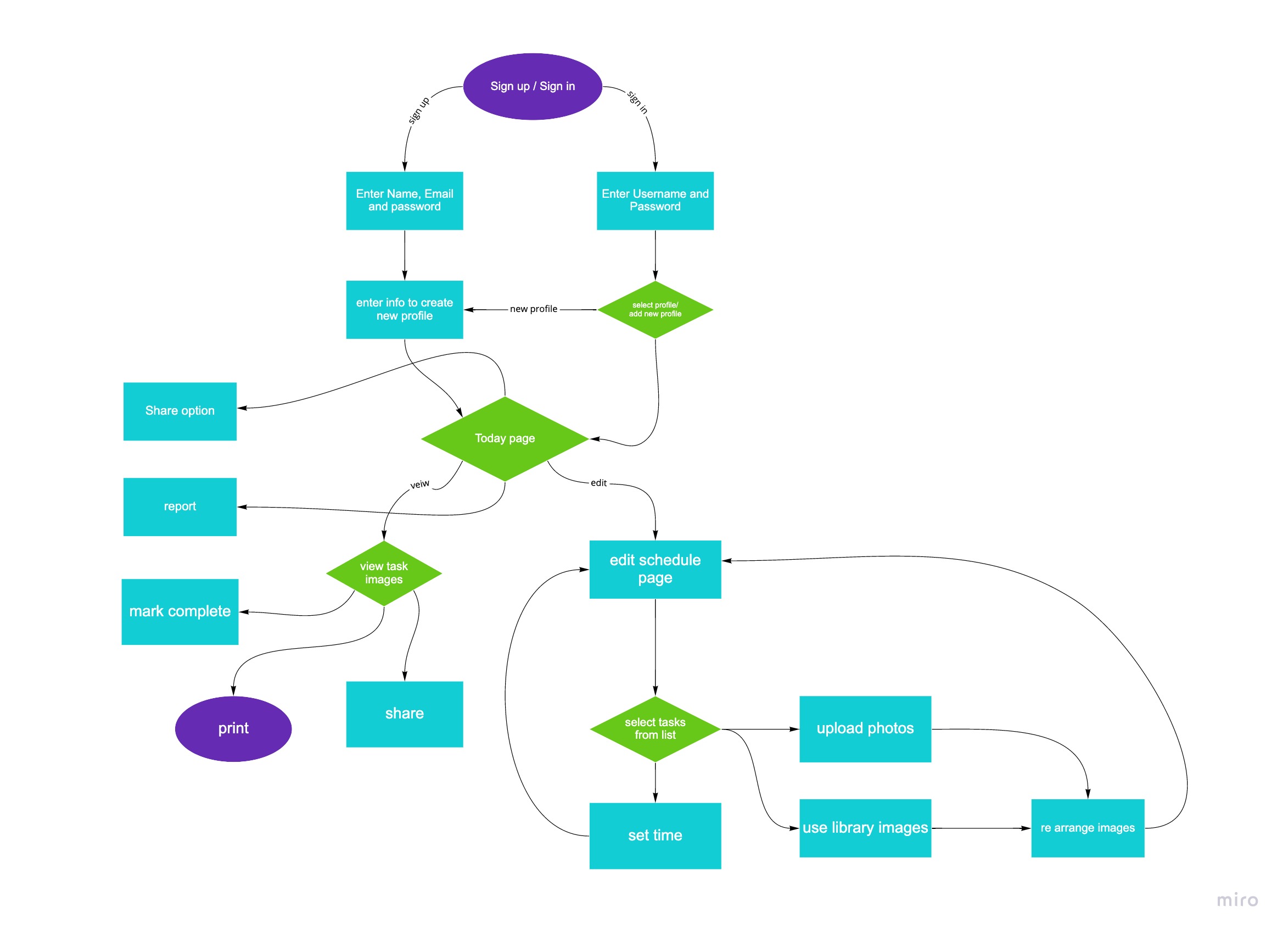 Created the sitemap to show the application layout and process in more details in order to create the content.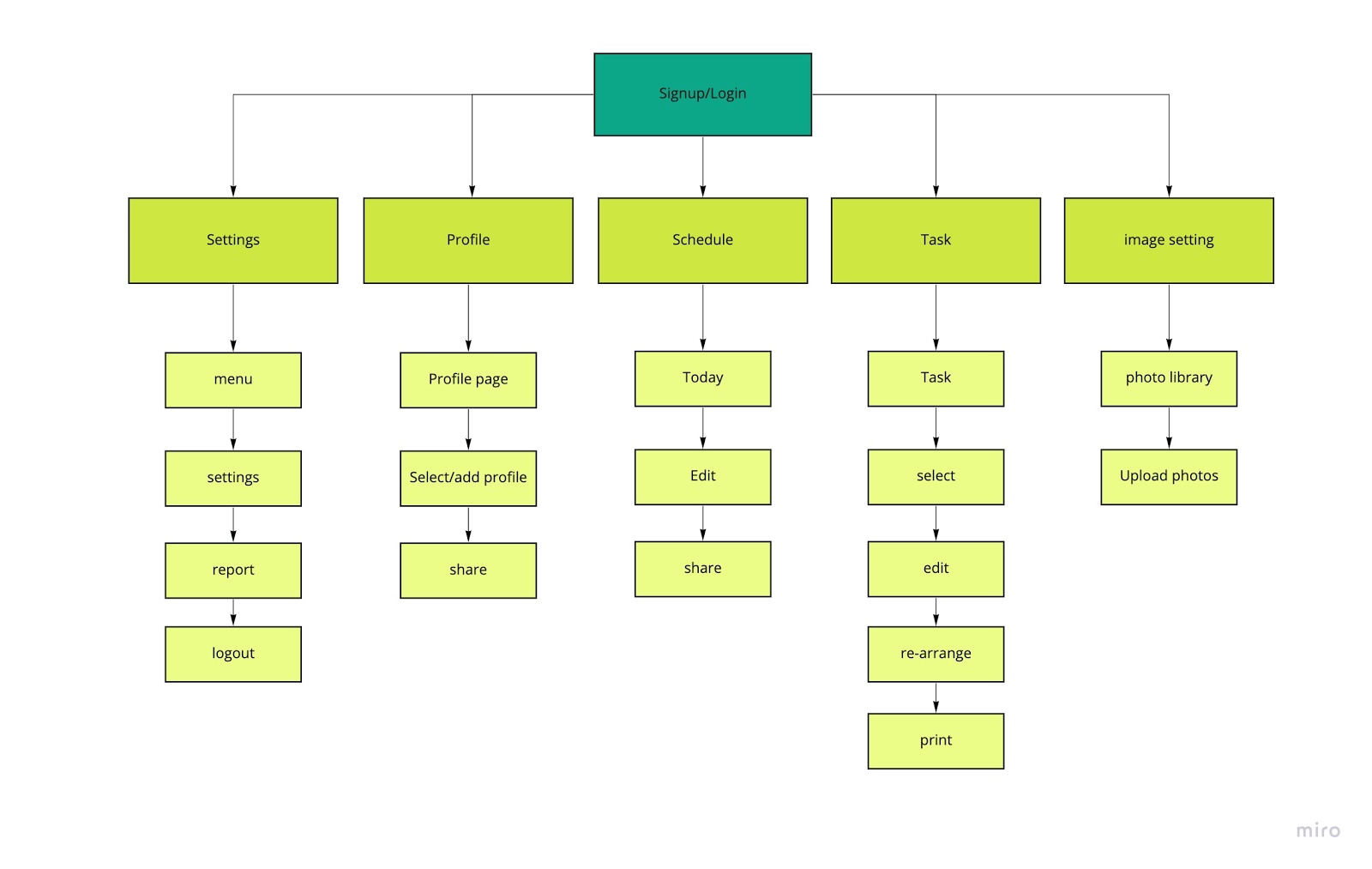 Conducted usability testing by creating a clickable version of the application. Observed users while they completed tasks on the application.
Need to simplify the edit page
Make buttons larger
Simplify report page
Add wording below the icons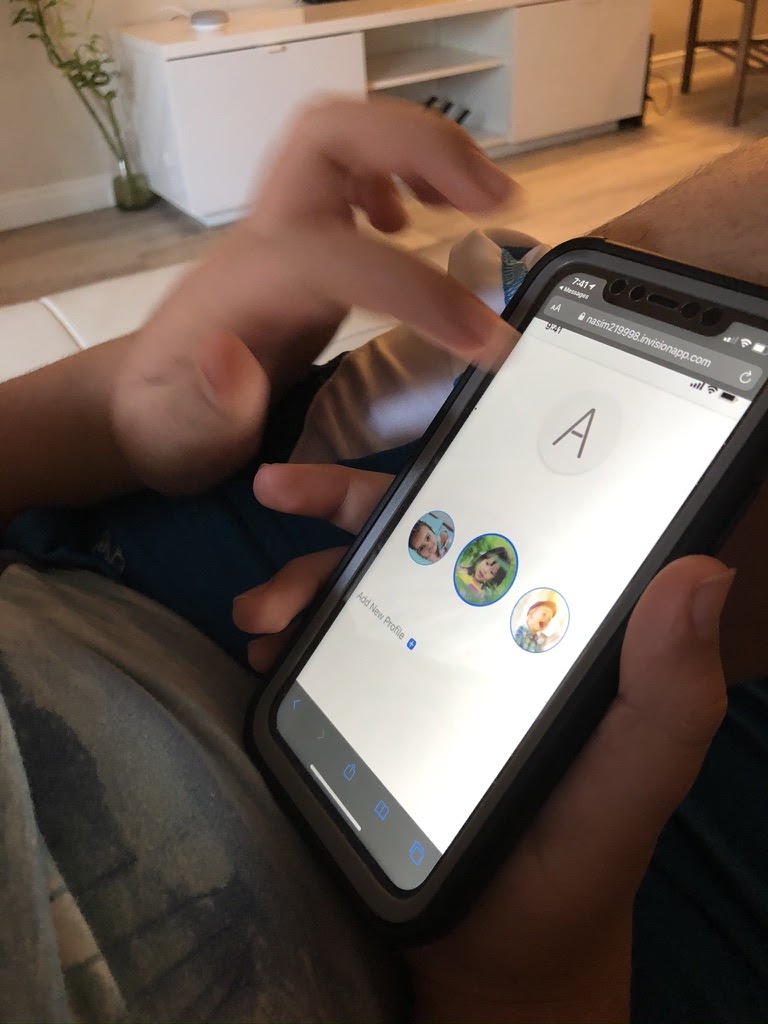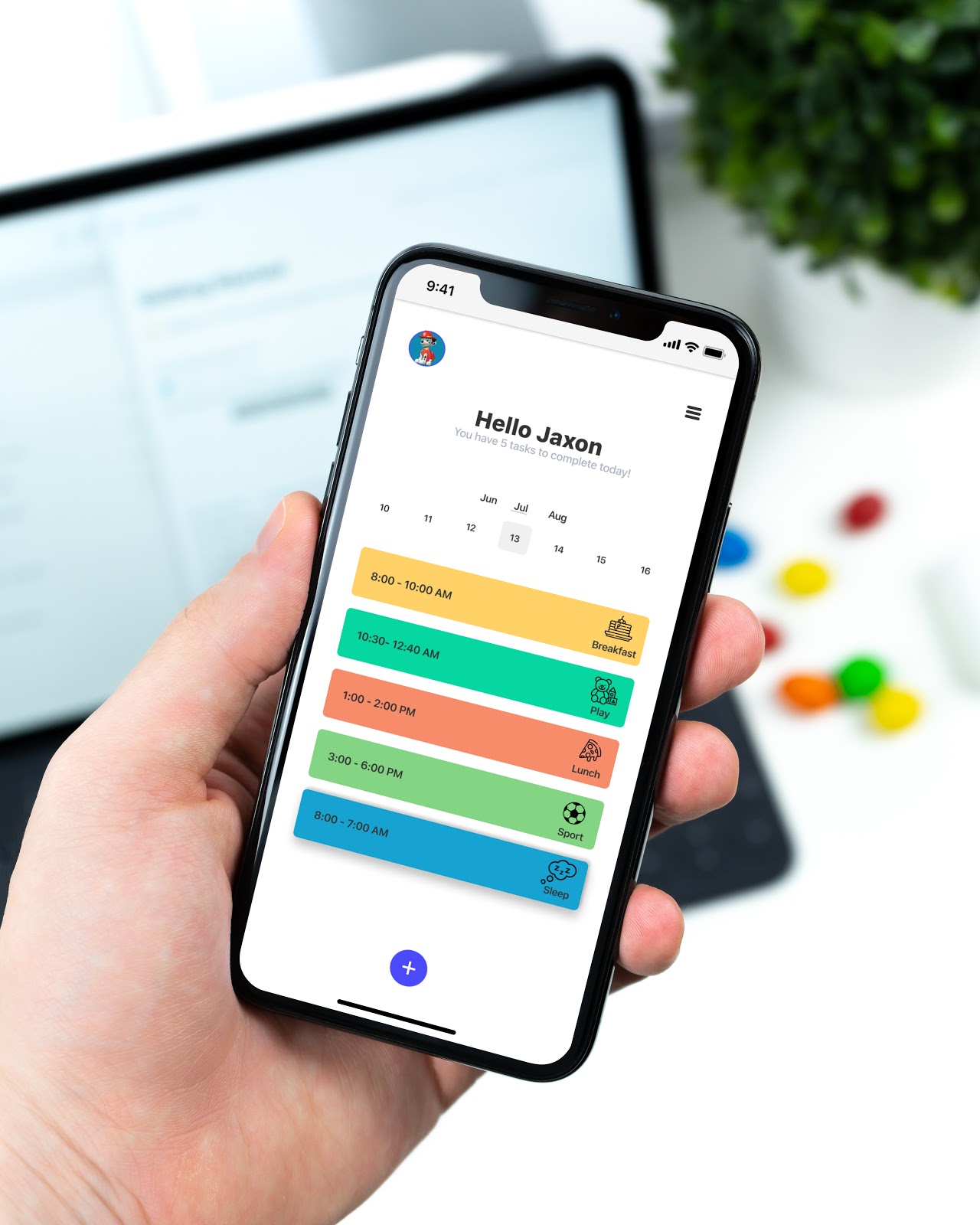 Ready to Start a Project?
I'm Available for Hire or Freelance