3D Renderland Website design
3DRenderland is a creative agency based in Los Angeles, CA. The firm offers an array of 3Drendering solutions targeted at architectural, marketing, and real estate concerns.
3dRenderLand is an Architectural company which provides high-quality Architectural 3D rendering for design visualization and virtual reality experiences.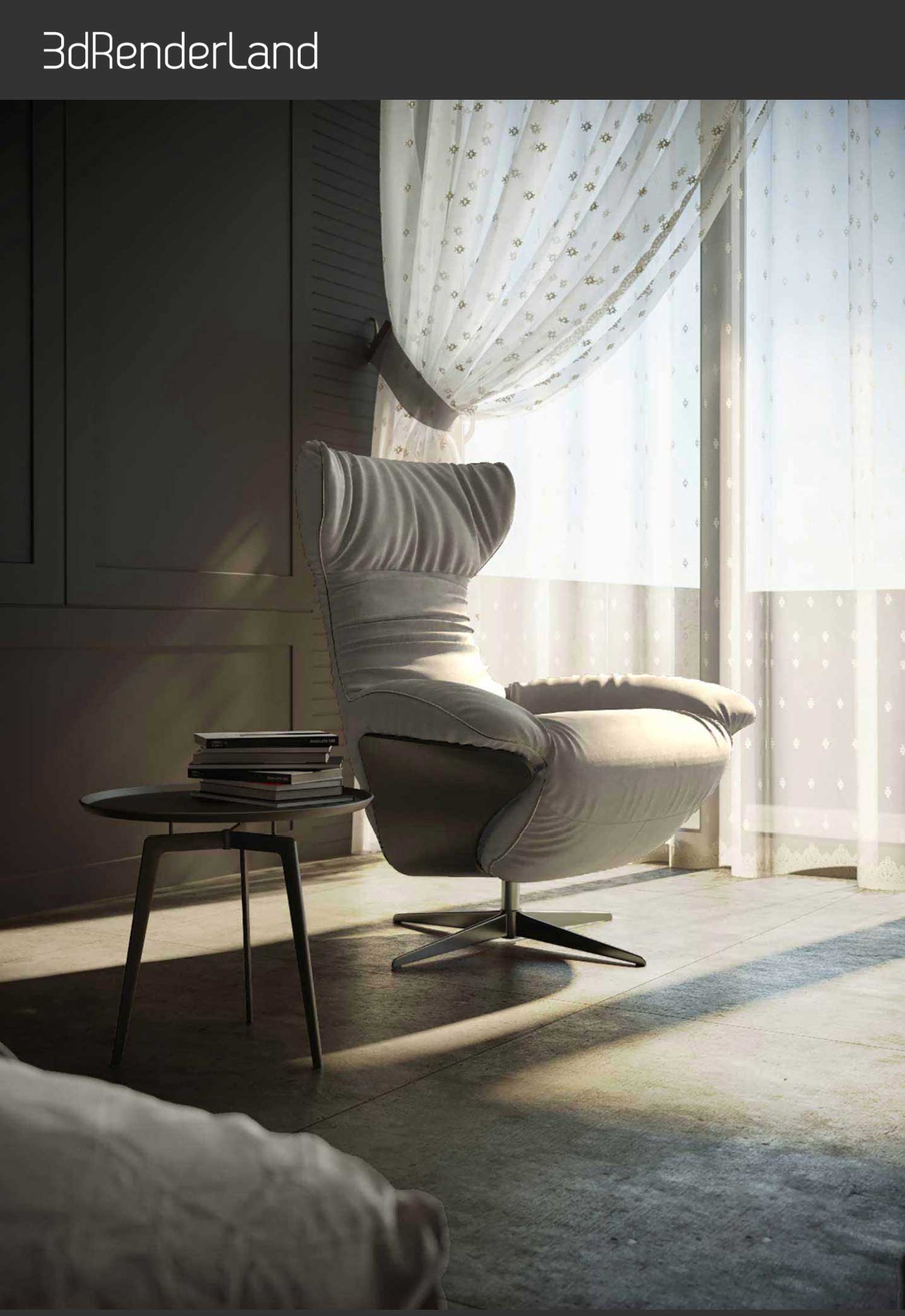 The lo-fi wireframes were created and usability was tested with several users to insure the flow was smooth.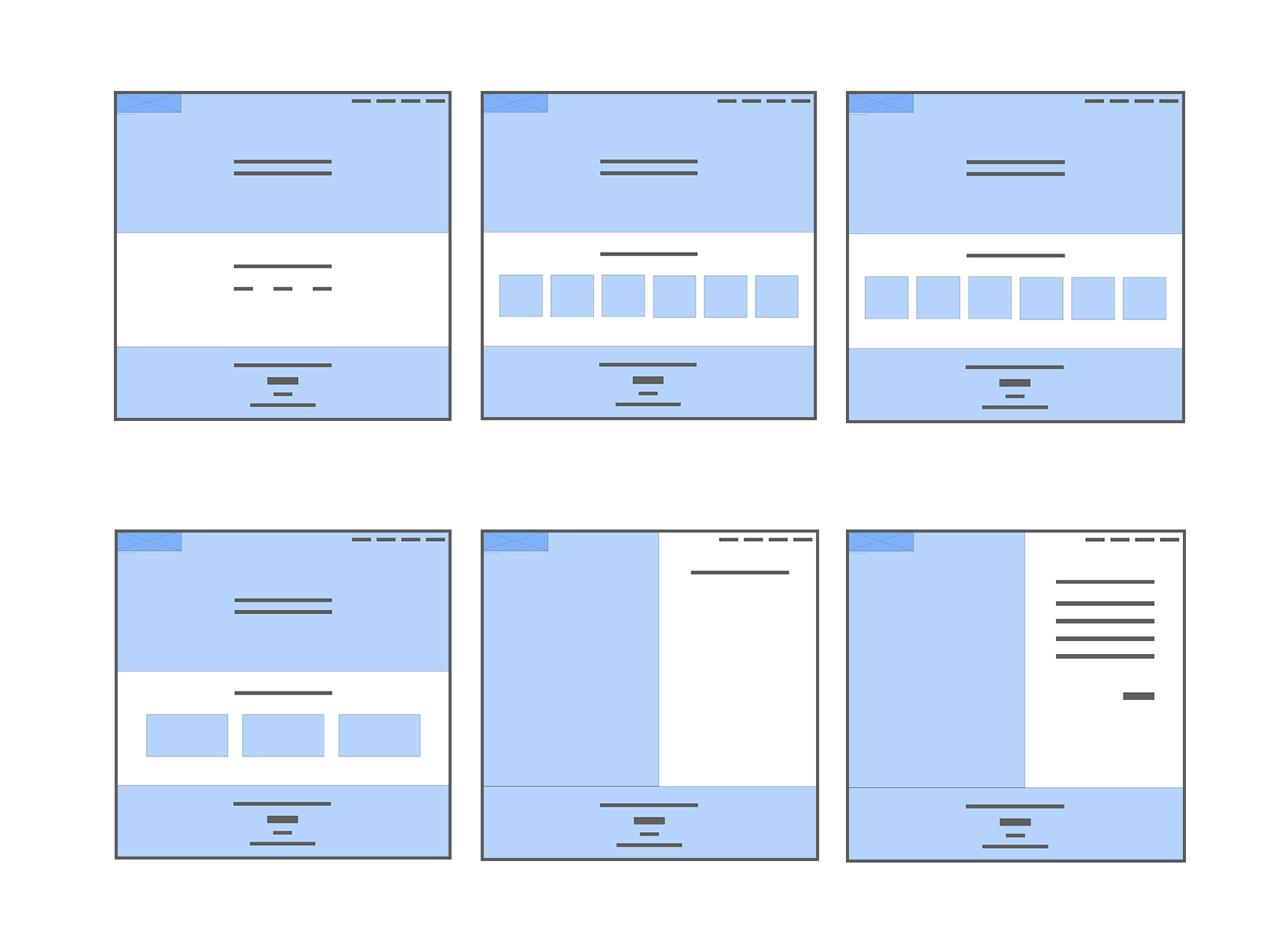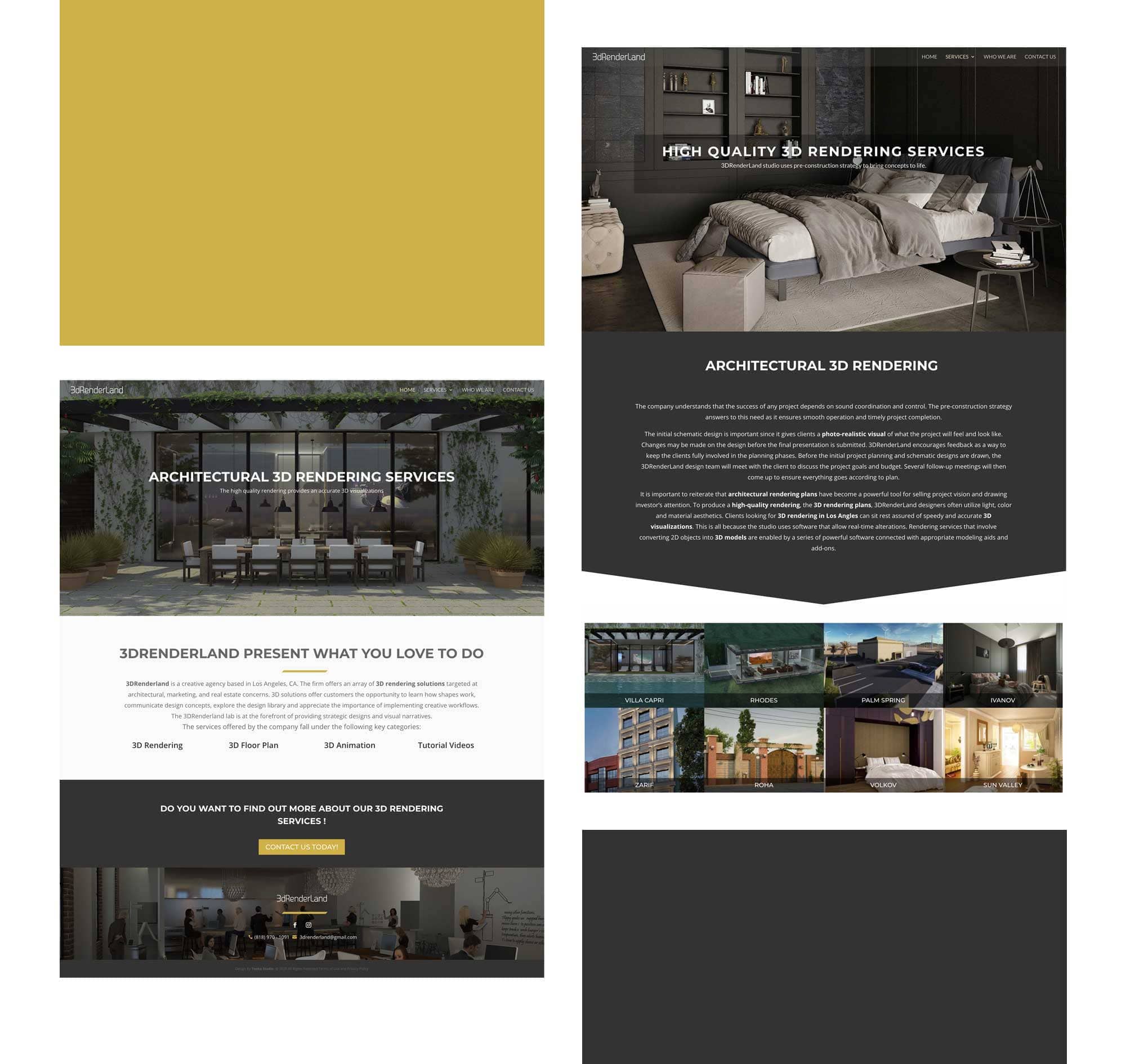 Responsive Website Design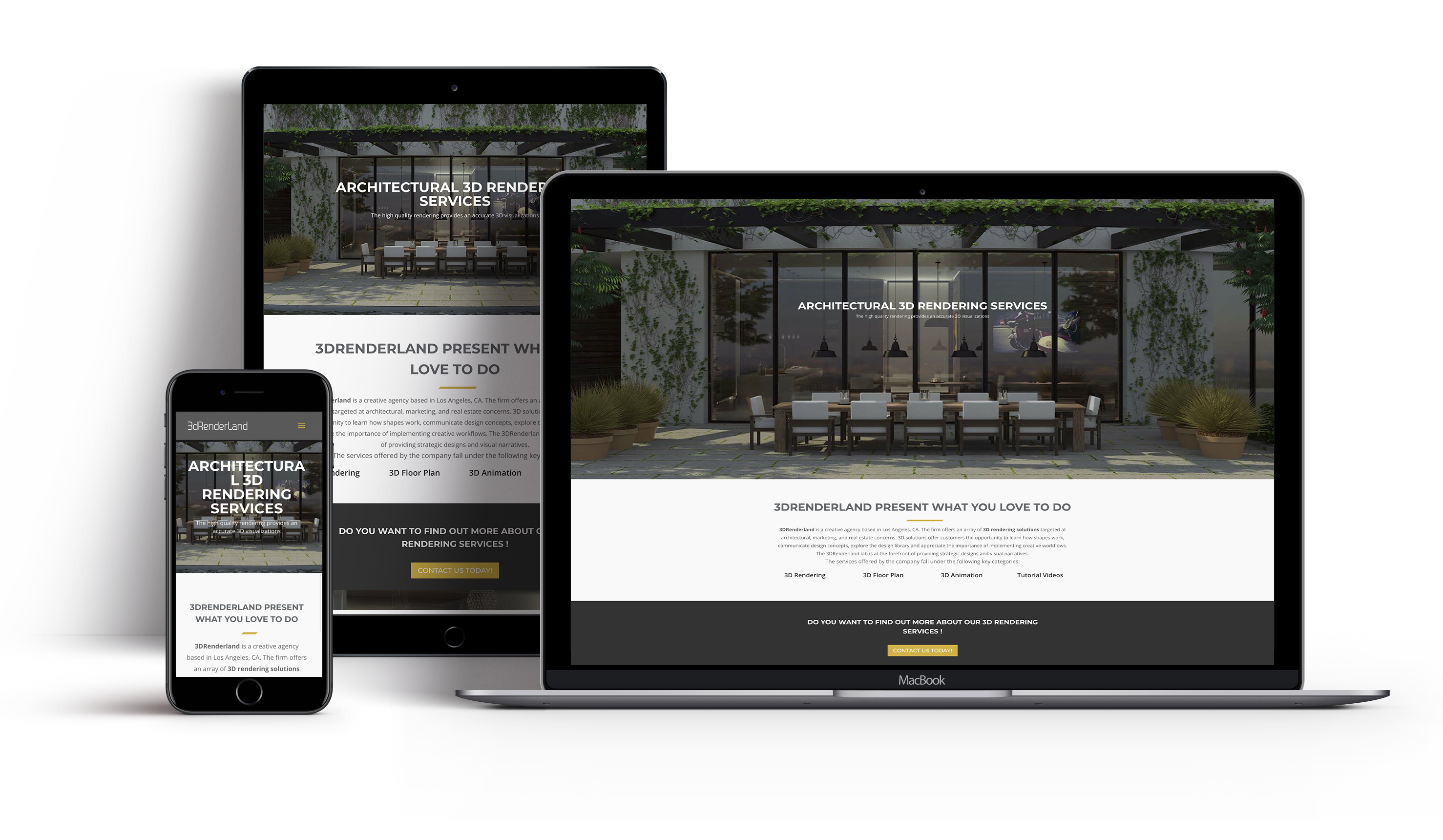 Ready to Start a Project?
I'm Available for Hire or Freelance